10 Leading Wineries of China
Wine consumption in China has grown dramatically since the economic reforms and as a result, it has outnumbered major wine producers of the world.
14/11/2018
China is the 6th largest wine producer in the world and ranks 5th in terms of consumption. Shandong is the largest producer of wine in China.
Let's have a look at some of the other noteworthy wineries of China.
1) ChangYu Wine Company
Château Changyu is China's oldest and largest wine producer. It is also among the top ten producers in the world. It is based in the remote region of Liaoning which has a perfect climate condition to produce ice wine. This estate is capable of producing 300000 bottles per annum by using the Vidal variety. Some of the most popular wines of ChangYu are Changyu Noble Dragon, Chateau Changyu Moser Xv 2013, Moser Family Cabernet Sauvignon 2013, etc.
2) Great Wall Wine
Great Wall Wine Co. is one of the leading producers of wine in China based in Shacheng town of Hebei province. It was established in 1983 at the foot of the Great Wall of China. Great Wall produces 50,000 tons making it China's largest producer of wine. The company offers dry and sweet wines, fortified wines, distilled and sparkling wines.
3) Ningxia Silver Heights Winery
Silver Heights is located in Yinchuan. It is one of the highest vineyards in China where grapes are harvested at an altitude of 1,200 meters. The climate & soil of this region is ideal for viticulture. Gao Yuan also known as Emma, used her skills & techniques which she gained in Bordeaux for making the highest quality wine. Some of Silver Height's finest wines in China are Emma's Reserve (100% Cabernet Sauvignon), The Summit (65% Cabernet Sauvignon, 35% Merlot), Family Reserve (80% Cabernet Sauvignon, 20% Merlot) and Family Reserve Chardonnay (100% Chardonnay)
4) Jade Valley Wine & Resort
Jade Valley Wine & Resort was established in 2000 in the small town of Yushan. It aims to produce the best wines with a combination of culture, tradition & novelty. Jade Valley produces a variety of wines like a blackberry laced pinot noir, merlot, chardonnay, cabs, rose and a persimmon dessert wine having an annual production of 150 tons. Qingyun Ma, architect of Jade valley also built a resort with dorms & private rooms for visitors along with designing the winery. This winery makes full use of the local landscape despite having a relatively small size.
5) Grace Vineyard
Grace Vineyard is one of the top-quality producers of wine in China which is led by Judy Chan. It is a family owned vineyard located in Taigu having an ideal climate for wine grape cultivation and growth. Some of the popular wines of Grace Vineyard are Chairman's Reserve, Deep Blue, Tasya's Reserve, New year wine, People's Cabernet, Vineyard series, etc. This winery has expanded its market to Japan, Singapore, Great Britain, Belgium & Netherlands.
---
Grow Your Bulk Wine & Spirits Business in China. Book now to get Super Early Bird offer.
Become an Exhibitor
---
6) China's Chateau Rongzi Winery & Vineyard
Chateau Rongzi has spread apparently on 10,000 acres and is located in China's Shanxi province. It has gorgeous deep ravines having loamy soil which is perfect for viticulture. Some of their popular wines are the Chateau Rongzi Rose 2015, the Rongzi Blue Label 2012, dry red wine and their Black label 2013.
7) Zixuan winery
Zixuan winery is located in the Gansu Province of China and has the largest underground wine cellar in Asia. In 2006, it has won the title of "the ten-best wine in China". The scope of this winery produces 50000 tons and the scale of its first phase project is to produce 10000 tons per year of high-grade wine. Zixuan uses the most advanced technologies of the world to produce wine and offers more than 20 varietals.
8) Kanaan Winery
Kanaan Winery is located on the foothills of Helan Mountain which is seen as a potential for fine winemaking in China. It was found in 2001 by Wang Fang who believes that Chinese wines can compete with the best wines in the world. Kanaan winery has received increasing accolades for their impressive quality, complexity, and depth. Pretty Pony is one of the most popular wines having small quantities of Cabernet Sauvignon and Merlot from Kanaan's premium vineyards.
9) Li's Winery
It is another winery located in East Hill of Helan Mountain. It was set up in 2013 having 80 acres of land. Li's Winery is mainly planted with Cabernet Sauvignon, Merlot, Marselan, Chardonnay and Syrah. Their first vintage drink, Cabernet Sauvignon has acquired more than 60 medals and has been ranked as 4th growth estate winery.
10) Tiansai Vineyards
Tiansai Vineyard was established in 2010 as a multifunctional estate. It is considered as the market leader in China and is located over 1,100 meters above the sea level in Yanqi Basin. It is one of the first wineries in this region to be certified organic by the Chinese authorities. Here, wines are mainly produced from Bordeaux grapes like Cabernet Sauvignon, Cabernet Franc and Merlot. A must try wine of this region is "1998 Château Haut-Brion".
Scan the QR Code and Stay Updated with Latest Insights from IBWSS China on WeChat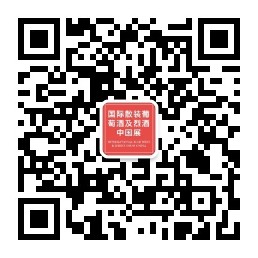 About IBWSS China
In November 2019, Beverage Trade Network will host the first-ever International Bulk Wine & Spirits Show (IBWSS) in Shanghai, China. The two-day event (November 5-6, 2019) will include an exhibition trade show floor for buyers and sellers to meet in a central marketplace, as well as a series of speaker presentations, panel discussions, and Q&A sessions designed to offer practical, actionable advice about the Chinese bulk wine and spirits industry.
Mark your calendars now for IBWSS China. To see a full program of the two-day IBWSS China event, Sign up here.
Be the part of the IBWSS China show. Last few Days to Avail your visitor passes. Book your ticket now.